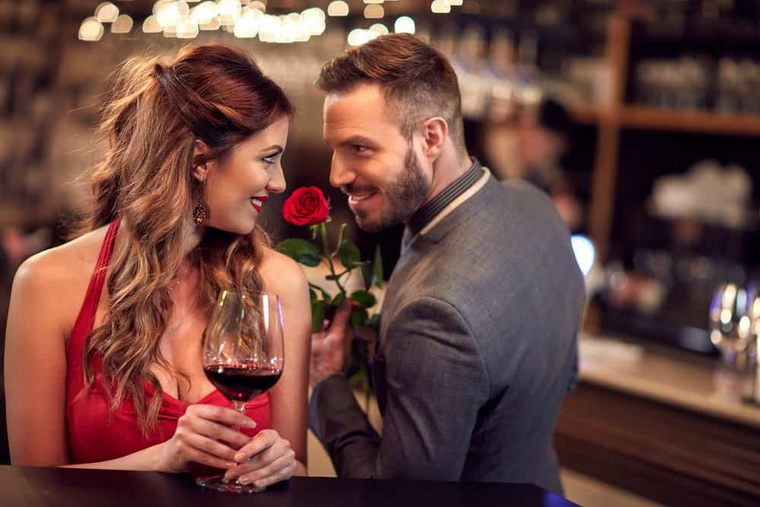 Jaka hemija izmedju muskarca i zene je ono sto svaki strastveni muskarac hoce da stvori. Drugim rečima, kada je reč o zavođenju žena zanima nas kako stvoriti seksualnu tenziju sa devojkom.
Tenzija između muškarca i žene je po definiciji seksualna tenzija. Međutim, sve one druge emocije koje nastaju, kao što su neprijatnost, nesigurnost, itd. nastaju usled toga jer se ne osećaš komforno sa tom osobom, ne osećaš se dovoljno prijatno ili nisi dovoljno siguran u sebe, pa kada nastane ta tenzija dolazi do neprijatnog osećaja. Ali ako se te dve stvari pobede i ne predstavljaju prepreku, tenzija između muškarca i žene će biti seksualna tenzija.
Ti kao muškarac želiš da imaš seksualnu tenziju sa ženama. Ono što većina muškaraca radi pogrešno jeste da ili ne stvore dovoljno seksualne tenzije, ili je stvore previše, odnosno stvore je u pogrešnom trenutku. Kada se seksualna tenzija stvori u pogrešnom trenutku, ona ugrožava komfor.
Postoji određeni opseg idealne seksualne energije koji podrazumeva tišinu, pogled, blizinu, dodir, blagu napetost u vazduhu, komunikaciju, provokativne reči… Ako je seksualna tenzija ispod ovog nivoa koji ti je potreban sa devojkom, devojci će biti dosadno sa tobom i nećeš postići jaku hemiju izmedju muskarca. Ona će biti smorena, neće biti tenzije i zaglavićeš u frendzoni. To je greška koju većina muškaraca pravi. Oni jednostavno ne poguraju stvari dovoljno visoko zato što se plaše seksualne tenzije i previše rade na komforu devojke, brinu da se ona slučajno ne uvredi i sl.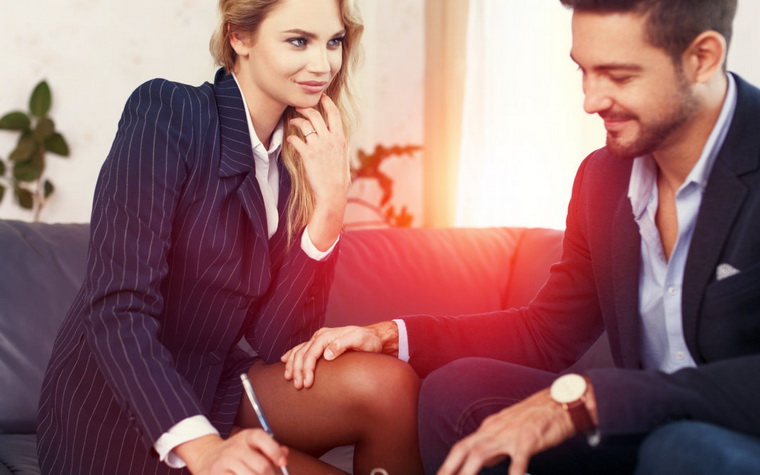 Sa druge strane, ako je seksualna tenzija prevelika, neće se osećati prijatno i umesto da se opusti i prepusti iskustvu, devojka će upaliti svoj analitički um koji će joj govori "nisam bezbedna, nisam bezbedna, nisam bezbedna". Ona će se više brinuti o svom "preživljavanju" i to će se dešavati na potpuno podsvesnom nivou.
Šta ti onda treba da uradiš?
Hajde prvo da krenemo od muškaraca koji su ispod tog nekog idealnog opsega kada se radi o seksualnoj tenziji. Problem kod ovih muškaraca leži u tome što se oni plaše da poguraju stvari seksualno sa devojkom. Oni se plaše da načine taj potez, plaše se da pogledaju devojku u oči, ućute, dodirnu devojku… Jednostavno rečeno, plaše se tenzije. I to je velika greška! Tenzije se ne treba plašiti jer je tenzija dobra stvar, zapravo odlična! Tenzija i služi tome da izgradiš privlačnost sa devojkom. Bez tenzije nema ni seksa, jer kao što smo već rekli, tenzija između muškarca i žene je po definiciji seksualna. Kada nju postignete ona možete da kažete da postoji jaka hemija izmedju muskarca i zene.
Ključna greška koju ovi muškarci prave je u tome što je njihov glavni i osnovni cilj da se devojka oseća prijatno, u smislu da se oseća sigurno. Ti muškarci daju preveliki značaj sigurnosti i opuštenosti kod devojke, umesto da im cilj bude napaljenost. Dobro zapamti ovu stvar: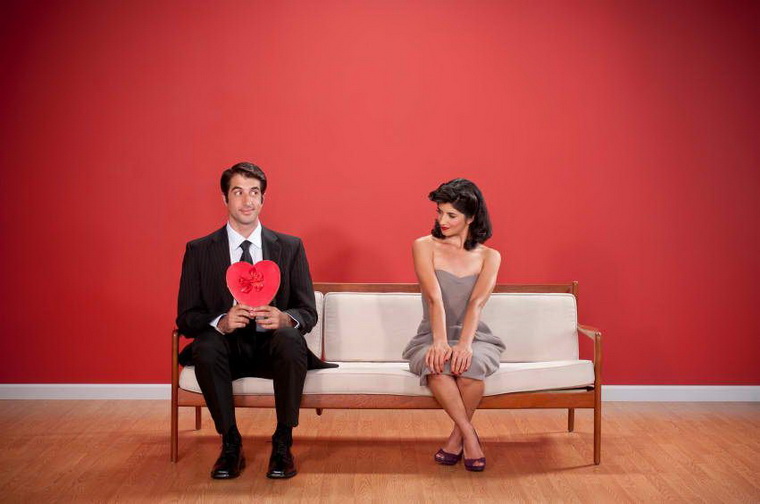 Prvi i osnovni cilj sa devojkom treba da ti bude da se ona oseća napaljeno, a ne opušteno.
Ali nemoj da pogrešno shvatiš ovo. Devojka treba da se oseća opušteno, jer ako se ne oseća dovoljno opušteno – neće biti napaljena, i samim tim neće doći do seksa. Ali ti treba da budeš spreman da privremeno ugroziš tu opuštenost kod devojke. Moraš da budeš spreman da rizikuješ svoju sigurnost koju u tom trenutku misliš da imaš sa devojkom, zarad toga da se oseća tenzija, odnosno da bi težio ka tome da ona bude napaljena.
Naravno, kako vreme prolazi, tako raste komfor i devojka se oseća opuštenije. Kada se upoznaješ sa devojkom, ta tenzija postoji sama po sebi. Ako je ta tenzija već iznad onog idealnog opsega, ti treba da je spustiš na taj idealan nivo i na taj način opustiš devojku.
Sa druge strane, ako primetiš da je devojci previše dosadno, da su vam teme nezanimljive, da stalno dira telefon, ne gleda te dok joj pričaš ili dok ona priča, ili gleda sa strane, ne učestvuje previše u razgovoru – to znači da treba malo da poguraš stvari. Treba da zapališ tu iskru između devojke i tebe, da pokreneš stvar. Ako nemaš tenziju – nemaš ni seks, nemaš ni devojku. Samo imaš drugaricu.
Dakle, kada vidiš da je devojci a realno i tebi dosadno i da nemate neke zanimljive teme i emotivnog naboja, treba da podigneš tenziju na viši nivo. To podrazumeva da joj se približiš, počinješ da ostvaruješ fizički kontakt sa njom, više se osmehuješ, provociraš je… Na taj način ćeš i ti sam osetiti povećanje te tenzije u svom telu i neće ti biti toliko čudno i neprijatno što povećavaš tu tenziju.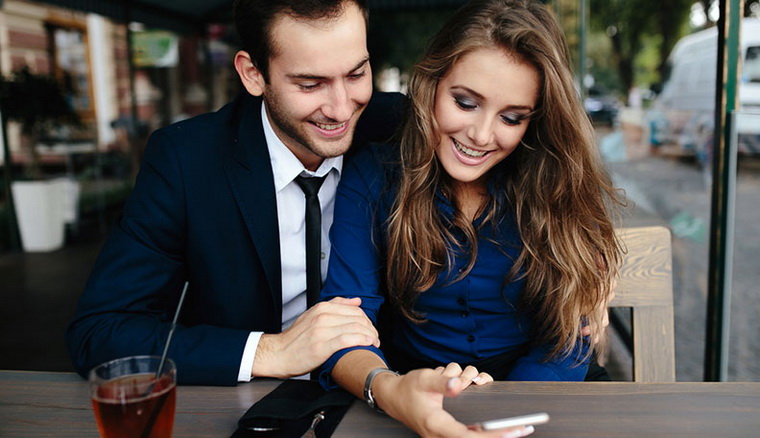 Ako se ti osećaš nesigurno povodom te tenzije, smeškaš se nervozno, počneš nešto da sereš, pričaš gluposti, tek da kažeš nešto, prebacuješ previše na humor u tim momentima i sl, samo ćeš još više upasti u frendzonu iz koje ti posle neće biti povratka. Umesto toga, nastavi da budeš svoj, stabilan, gledaj devojku direktno u oči i izdrži tu tenziju. Moraš da radiš na svojim nesigurnostima kako bi bio komforan sa tom tenzijom. Što se osećaš prijatnije i komfornije sa većom tenzijom, to si sigurniji u sebe. Ako si ti opušten i smiren u trenutku kada je velika tenzija, a devojka je nervozna i nesigurna, ta tenzija onda neće da napravi problem jer će ona videti da si ti toliko opušten i da to ne reaguje na tebe, da će i ona polako početi da se oseća komforno i prijatno povodom te tenzije.
Prilično je jednostavno. Ako je devojci dosadno i ako je generalno vaš razgovor dosadan i monoton, moraš da povećaš tenziju. To možeš da uradiš tako što ćeš je provocirati, šapnuti nešto na uvo, gledati direktno u oči, smeškati se provokativno, sesti bliže, početi da je dodiruješ... Takođe, možeš i da promeniš temu kako bi joj uzburkao emocije, a možeš i da joj kažeš nešto poput: "Baš fenomenalno mirišeš." i sl.
Isto tako, ako si previše podigao tenziju iznad onog idealnog nivoa, onda moraš da radiš na tome da malo opustiš devojku, smanjiš tu tenziju i dovedeš je u onaj optimalan opseg. Muškarci se najčešće plaše da će da preteraju i da će se onda devojka naljutiti i da će im reći nešto negativno. To nije slučaj. Devojka se neće naljutiti. Baš naprotiv, može samo još više da te poštuje kao muškarca koji je uradio onu stvar koju je hteo.
Čak je i bolje da malo preteraš sa tom tenzijom da devojci bude blago neprijatno, ako je to neophodno, nego da ne radiš ništa i vodiš dosadan razgovor sa njom. Na kraju krajeva, ti možda i nisi preterao sa tenzijom. Ti ne znaš kako će neka devojka reagovati na određenu stvar koju kažeš ili uradiš. Svaka devojka ima svoju skalu, ti ne znaš šta je za nju previše. Tek kada vidiš da se u nekom trenutku oseća previše zgrčeno, previše razmišlja i analizira stvari, umesto da se prepusti iskustvu, to znači da treba malo da spustiš tenziju i malo se povučeš.
Ako si napravio neki veći korak i primetio si da se devojka grči, ne oseća se prijatno, moraš da popustiš tenziju, povučeš se blago nazad, diskretno, zavališ se nazad u stolicu. Cilj je da nađeš tačku gde će se ona osećati prijatno. I to treba da uradiš odmah kada primetiš da se devojka ne oseća komforno. Poenta je da zadržiš taj opseg koji je idealan za stvaranje privlačnosti. I što više vremena bude prolazilo, to će ona biti sve komfornija i neće imati problem sa seksualnom tenzijom.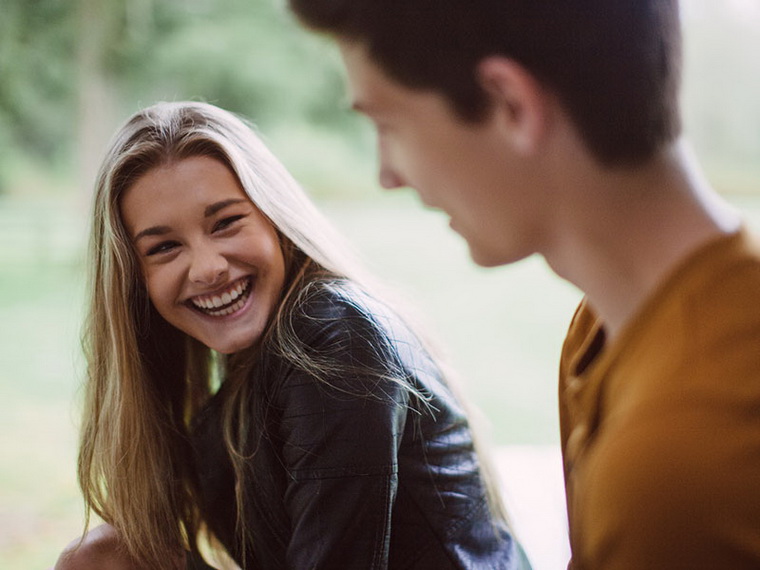 Verovatno ti se desilo da ti je nekada došla neka vrh riba ili neka devojka koja ti se puno sviđa, zagrlila te je, dodirnula, a ti si se u tom trenutku toliko unervozio da, iako ti prija taj dodir, iako ti je baš lepo i želiš to, ti si bio toliko nervozan i nisi znao kako da reaguješ, da si se odaljio, rekao nešto glupo, počeo da pričaš nešto nepovezano, sklonio si pogled i sl. Isto to može da se desi devojci. Može da se desi da joj se sviđaš, ali se ona još uvek ne oseća dovoljno komforno, tako da ne reaguje na pravi način na tvoje podizanje tenzije. Ja to zovem "prijatno neprijatna tenzija". To je tenzija koja se nalazi na gornjoj granici idealnog opsega. Njoj to prija, ali još uvek se ne oseća dovoljno opušteno sa tim. Ali ako bi ti malo zadržao tu tenziju, ako bi prošlo neko vreme na tom istom nivou, njoj bi vremenom to postalo prijatno i komforno. I ta prijatno neprijatna tenzija bi onda postala potpuno prijatna.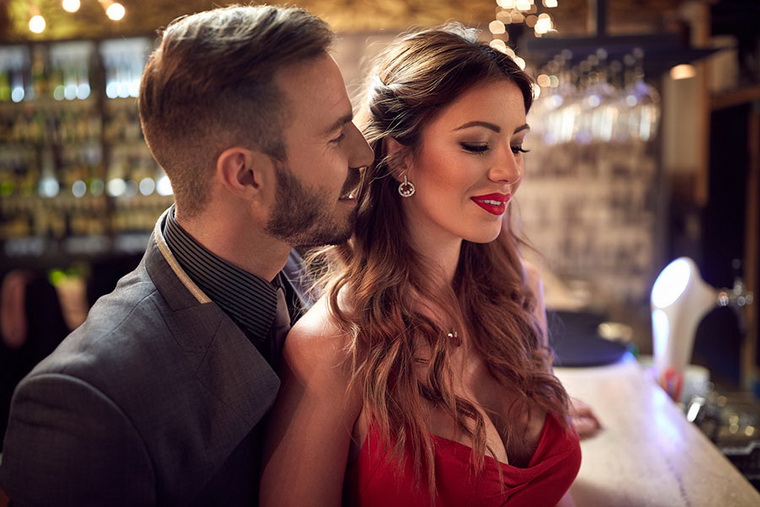 Zapamti samo ovu stvar: uvek je bolje da preteraš u izgradnji tenzije i pogrešiš, nego da je uopšte ne izgradiš. Bez tenzije nećeš ništa moći. Ako bi mi muškarci isključili logički deo mozga, sve strahove i blokade koje imamo, ako bi bili potpuno opušteni i bez briga, mi bi se automatski palili na devojku, samo na osnovu činjenice da je ona žensko, a da smo mi muško.
Sve što treba da uradiš jeste da dozvoliš toj prirodnoj tenziji, tenziji koja već prirodno postoji između vas, da dođe do izražaja. To ćeš uraditi tako što će komfor vremenom rasti. U početku će možda devojci biti neprijatno samo tvoje prisustvo. Malo kasnije će se osećati prijatno što si tu. Pa će se nešto kasnije osećati prijatno kada je budeš dodirivao, grlio ili mazio. Pa će onda osećati prijatno kada je budeš poljubio, itd. Nivo tenzije vremenom raste i tenzija postaje prijatna i komforna. Ti pomeraš granicu komfora te tenzije.
Ovde je ključan intenzitet. Ako ti imaš nešto intenzivno, neku emociju ili šta god, to lako može da se transformiše. Na primer, ako se gadno svađate, žestoko, gađate stvarima, gurate, gorite od besa, a onda odjednom u sledećem trenutku već imate seks i jebete se kao nezdravi, jako, kao da želite seksom da povredite jedno drugo od silne uzajamne želje, tada se intenzitet tvoje prvobitne emocije pretvorio u seksualnu energiju.
Imaj na umu da je jaka hemija izmedju muskarca i zene cilj, a za to su potrebne emocije. Emocije se kod devojke menjaju relativno lako, ali ako nemaš intenzitet – onda si u problemu. Veoma je važno da postoji taj inzenzitet emocije sa devojkom. Još jedan primer bi bio ako bi te neka devojka mrzela od samog početka, nisi joj po ukusu, ne slaže se sa tvojim stavovima i onime u šta veruješ. Ali ako postoji intenzitet u tom njenom hejtu, ako ona ulaže dosta energije u to da te hejtuje, to može u nekim situacijama da se pretvori u strast, seksualnu energiju, požudu, obožavanje, nakon što se upoznate bolje ili uzajamno razrešite neke stvari, itd.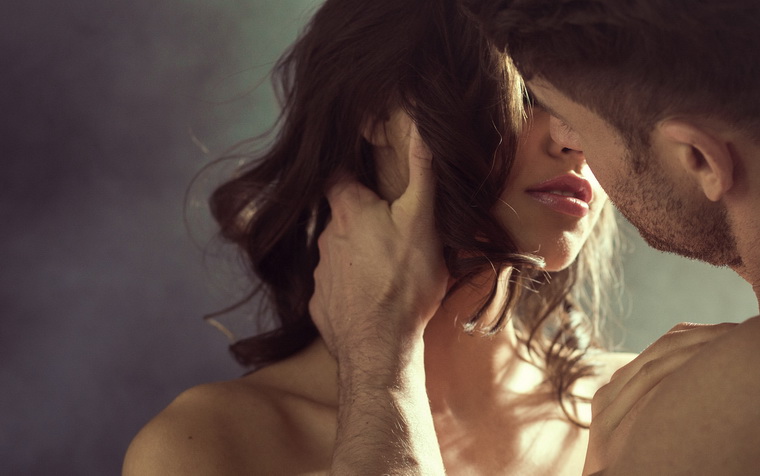 Moraš dobro da zapamtiš da ti je prvi i osnovni cilj sa devojkom da imate tenziju, a usput ona treba što pre i što lakše da postane komforna sa tom tenzijom. I uvek je bolje da malo preteraš sa izgradnjom seksualne tenzije, nego da se previše koncentrišeš na to da se devojka oseća komforno i ne sakupiš muda da poguraš malo stvari. Ako malo preteraš sa tenzijom, lako ćeš da smiriš situaciju i spustiš tenziju. Ali ako se previše koncentrišeš na izgradnju komfora i ne guraš stvari kod devojke i imaš dosadan razgovor sa njom, veoma brzo ćeš završiti u frendzoni i tu ti onda neće biti pomoći.
---
Ukoliko ti se dopao ovaj tekst i želiš da unaprediš sebe kao i svoj uspeh sa devojkama tu smo da ti pomognemo.

Pogledaj naše proizvode:
https://kakosmuvatidevojku.com/proizvodi/
Kao i naše usluge:
http://kakosmuvatidevojku.com/usluge
Ukoliko imaš pitanja možeš nas kontaktirati konktatirati putem kontakt forme, ili na neki od ovih načina:
Facebook stranice:

http://www.facebook.com/ddusz

Instagram profila:

https://www.instagram.com/drustvena_dinamika/

Email-a:

drustvenadinamikausz@gmail.com

Pozivom na broj:

+381 64 430 7653

.
Nadamo se da uskoro sarađujemo, i da ćeš vrlo brzo svoj krevet deliti sa prelepim devojkama 🙂