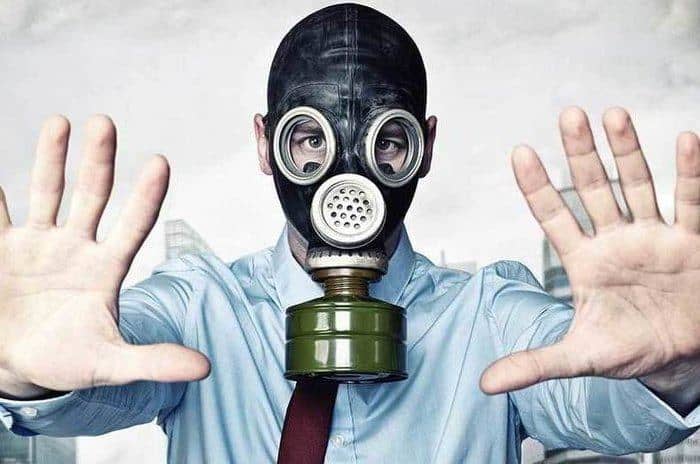 Svima se dogodi da ih okruže ljudi sa negativnom energijom. U ovom snimku ćemo vam objasniti kako da ih pobedite i živite svoj život punim plućima. Jedna od glavnih prepreka sa kojom se suočavaju muškarci kada se radi o zavođenju žena i životu generalno jeste kako pobediti negativno okruženje i živeti svoj život punim plućima.
Ljudi sa negativnom energijom ima svuda i pre ili kasnije ćete naići na njih. Prva stvar koju moraš da znaš kada ti neko kaže nešto negativno, ili ti generalno pošalje neku negativnu emociju, jeste da to nikad nema bilo kakve veze sa tobom. Osoba koja želi da ti pošalje neku negativnu emociju, ili ima da ti kaže nešto negativno, besno, ljutito, je u tom trenutku prošla kroz jedan unutrašnji proces u svojoj glavi koji je poprilično loš za njeno zdravlje. Da bi neka osoba rekla nešto negativno, ona pre svega moga da ima neku negativnu misao u svojoj glavi. Iz te loše misli se stvaraju loša energija, loša emocija, što negativno utiče na zdravlje te osobe.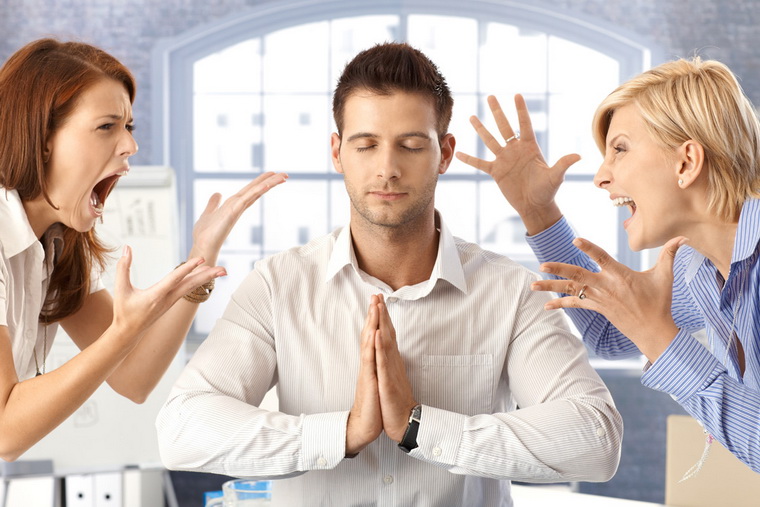 Dakle, osoba prvo stvori negativnu misao, zatim ta misao pravi negativnu emociju koja prolazi kroz čitavo telo te osobe. Ta emocija se oseća u čitavom telu te osobe, a najviše se oseća na licu. Na kraju, osoba emituje tu negativnu energiju spolja i traži da dobije nazad tu negativnu energiju. Drugim rečima, kako zrači, tako i privlači.
Te ljude koji su negativni prema tebi, tvom radu, itd. ne treba da shvataš lično i budeš uvređen. Jednostavno, oni u tom trenutku imaju veoma loš mentalni sklop, loše misli i moraju to da prenesu spolja.
Zašto to što oni govore loše o tebi nema nikakve veze sa tobom?
Svaka osoba je odgovorna za svoje emocionalno stanje. Neko drugi može da utiče na emocionalno stanje te osobe, ali i dalje je ta osoba odgovorna za svoje emocionalno stanje. Šta to znači? Zamisli da neko kaže: "Ti si budala.", "Ti si kreten.", "Ti si glup." I sl. Svaka osoba će na to reagovati drugačije. Jedna osoba bi se potukla zbog tih reči koje su joj upućene, druga osoba bi to ignorisala, treća bi želela da razgovara da vidi zašto neko misli to o njoj, četvrta osoba bi se osećala loše zbog toga itd. Drugim rečima, bez obzira na to šta se dešava spolja, svako od nas ima filtere kroz koje prolaze sve stvari koje nam neko kaže. Mi onda procesuiramo to što nam je rečeno I na osnovu toga reagujemo ili ne reagujemo. Dakle, samo ti si odgovoran za emocjie koje osećaš I misli koje imaš, a ne tvoje okruženje.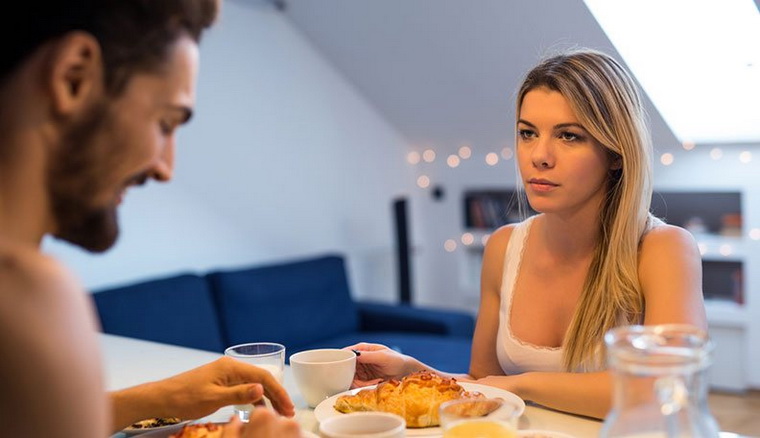 Isto tako, važno je da ovo shvatiš iz još jednog razloga. Ako imaš oko sebe ljudi sa negativnom energijom (negativno društvo i okruženje), s obzirom na to da oni često nemaju svoj život, oni će želeti da to zadrže. To je neka vrsta zavisničkog ponašanja. Oni se ne kreću puno, nemaju širok društveni krug, ne izlaze, nemaju izobilje mogućnosti u svom životu itd. I onda, kada potencijalno sve svoje resurse i odgovornost prebace na neku drugu osobu, jer je ta druga osoba izvor nečega što oni sami treba da imaju iznutra, onda oni kažu toj osobi: "Ti si kriv zato što sam ja nervozan.", "Ti si kriv jer se ja osećam ovako.", "Ti si kriv zašto sam ja ovo.", "Ti si kriv zašto sam ja ono.", "Zbog tebe sam ja to i to." itd.
Nijedna druga osoba ne može da kaže da je zbog tebe to I to, niti ovo ili ono, zato što je ona sama odgovorna za to kako se oseća. Ona je odgovorna za njena sopstvena osećanja, za to šta se dešava u njenoj glavi i kakve podsvesne filtere ona ima.
Sa jedne strane, to je i emocionalna ucena. Osobe koje pate od zavisničkog ponašanja često imaju tu emocionalnu ucenu. Ta osoba veruje da nema puno izobilja resursa i mogućnosti. Tu spadaju ljubav, pažnja, podrška, osećaj voljenosti, sigurnosti i pripadnosti… Da bi ta osoba zadržala nekog ko je potencijalno drugačiji od nje same, ona koristi strategiju zavisničkog ponašanja ili emocionalne ucene tako što nabacuje osećaj krivice drugoj osobi i govori da je ta osoba odgovorna za nešto. Ta druga osoba onda počinje da pravi zastoj u svom napretku zato što počinje da oseća krivicu koja joj je nametnuta. Ona prestaje da radi stvari koje su dobre, važne i korisne za nju, tako da se vraća svom starom okruženju da slučajno ne bi nekoga povredila.
Ti nikada ne možeš da povrediš bilo koga, sve dok si iskren, otvoren i radiš nešto što ne ugrožava drugu osobu. Ta osoba već ima obrazac koji nema apsolutno bilo kakve veze sa tobom, gde ona već povređuje samu sebe. Šta god ti da kažeš ili uradiš, ta osoba već ispoljava autodestruktivno ponašanje koje je loše po njeno zdravlje.
Veoma često, ta autodestruktivna osoba je neko iz tvog bliskog okruženja. Kada ti želiš da ideš nekim svojim putem koji se razlikuje od puta te osobe, ona će ti nabijati pritisak, krivicu i sprečavati te da uradiš ono što želiš i što je dobro za tebe. Ona će se osećati ugroženo i želeće da te zadrži. To je tipičan primer zavisničkog ponašanja.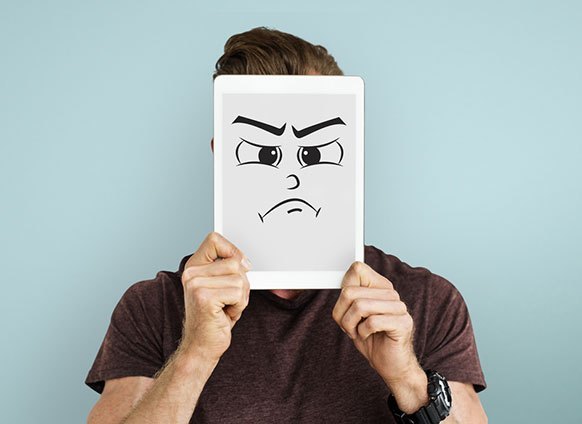 Zamisli da živiš u čoporu, imate neki eko sistem, hijerarhiju, svako zna gde mu je mesto. Ako ti polako počneš da se ponašaš drugačije u odnosu na ostatak čopora, oni će po svaku cenu želeti da te zadrže, jer će na taj način biti jači i veći i moći će lakše da prežive u svetu. Čopor će težiti ka tome da vrati nazad i zadrži tu osobu koja je pokušala da se izdvoji. To se sve dešava na potpuno nesvesnom nivou.
Uvek kada imaš unutrašnji glas koji ti kaže da istinski želiš nešto, da možeš nešto, da treba da uradiš nešto, to si zapravo ti. Sve ostale stvari, šta će neko da pomisli, da li si dovoljno dobar, sposoban, da li ćeš nekog tamo da povrediš, itd. – to su sve sranja i društveno programiranje.
Ti nisi to. Ti nisi ono što nosiš na sebi, nisi ono što ti drugi kažu, nisi etikete koje ti dodele, nisi čak ni ono što ti misliš da jesi. Međutim, ako ti poveruješ da si ono što ti drugi kažu da jesi, to je iz razloga što nisi imao drugačije okruženje, najčešće kada si bio dete, koje će ti pokazati drugačije. Mi u najvećoj meri gradimo sliku o sebi na osnovu uticaja i mišljenja ljudi koji su nam bliski. Ako usvojiš negativno mišljenje od bliskih ljudi, ti ćeš verovati da je to istina jer nisi video šta još postoji pored toga.
Tebi nije potrebno da te razume na desetine, stotine, hiljade ili milion ljudi. Tebi samo treba da te razume određeni broj ljudi koji razumeju tvoju svrhu i žele da budu deo nje, napreduju uz tebe, rastu uz tebe i rade stvari koje ti smatraš da su ispravne za tebe. Kakav god bio ti, uvek će biti ljudi koji će se slagati sa tobom, kao i oni koji se neće slagati. I to je potpuno u redu.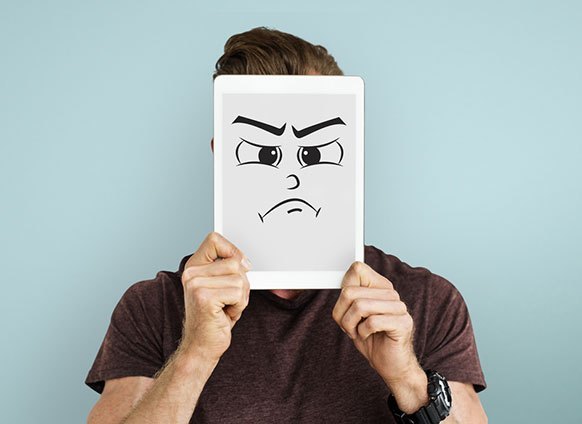 Negativna emocija koju ljudi imaju ljudi sa negativnom energijom je jača od pozitivne, u smislu da ona više tera na akciju, više tera osobu da reaguje i ispolji tu negativnu emociju. Tako da, šta god loše da ti te osobe kažu, to ne znači da ti imaš problem, već naprotiv, te osobe su u problemu.
U početku će ti verovatno biti teško da prihvatiš to, kada budeš odlučio da se nečemu u potpunosti posvetiš. Suočićeš se sa velikim društvenim pritiskom, osudom i otporom od strane sredine, pa i bliskih ljudi. Ali to je nešto kroz šta moraš da prođeš. Ako budeš čitao biografije poznatih i uspešnih ljudi, videćeš da su svi oni morali da se suoče sa društvenim pritiskom da bi došli tu gde jesu.
Topla preporuka ti je da nađeš neku malu zajednicu, nekoliko ljudi koji će te razumeti i podržavati u tvojim naporima i nastojanjima. To može da bude i jedna osoba koja te istinski podržava i razume i želi ti da uspeš u tome što si naumio. Čak i ako ne budeš imao nijednu osobu koja će biti uz tebe, svu potrebnu podršku možeš da nađeš u sopstvenoj viziji, misiji i onome što ćeš moći da uradiš na kraju kada budeš ostvario svoj cilj, a na čemu će ti mnogi ljudi biti zahvalni.
Kada budeš uložio vreme i energiju i pomogao tim ljudima koji su bili tu uz tebe na tvom putu, podržavlai te i gurali napred, njihovo "hvala" i izraz na njihovim licima će vredeti mnogo više od tone energije koju si uložio u tamo neke ljude koji nisu bili tu za tebe i možda uopšte i ne znaju za tebe.
Ti imaš životnu svrhu koja je kristalna, čista i jasna. Sve ostalo što se nalepi na to, poput unutrašnjeg glasa, nesigurnosti, strahova, mišljenja drugih ljudi, itd, je jedna velika glupost i to nisi zaista ti.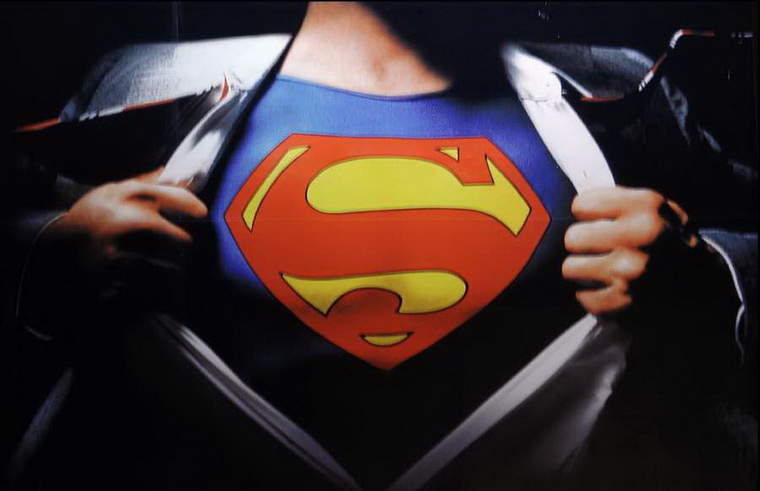 Ako želiš da uspeš u životu, napraviš velike stvari i ispuniš svoju životnu svrhu, moraš da zapamtiš jednu stvar:
MORAŠ DA BUDEŠ SPREMAN DA SE ODREKENŠ SVEGA ŠTO SI BIO DO SADA DA BI POSTAO ONO ŠTO ŽELIŠ DA BUDEŠ U BUDUĆNOSTI.
Ako želiš, recimo, da promeniš svoj identitet, svoju ličnost, naravno da će to drugim ljudima biti čudno jer oni nisu navikli na takvog tebe. Oni će komentarisati, pokušavaće da te nateraju da se predomisliš, reći će ti da "budeš ono što jesi"I "ne glupiraš se" iako oni ne znaju ko si ti, šta želiš da budeš i koje su ti granice. Želeće da te obeshrabre, bilo iz dobre, bilo iz loše namere.
Ako još uvek nisi spreman za to šta će neko tamo da pomisli, šta će da ti kaže jer si uradio ovo ili ono, šta će tvoji roditelji da pomisle o tebi itd, onda još uvek nisi spreman da se odrekneš svega onoga što si bio do sada, zarad onoga što želiš da budeš u budućnosti. Jedini glas koji treba da slušaš jeste onaj koji ti kaže "aha, to je dobro za mene, ja treba to da uradim". Sve ostalo je čisto sranje.
Odricanje od svega što si bio do sada znači da, ako je potrebno, treba da se odrekneš i društva, porodice, mesta na kom živiš, posla koji radiš, odeće koju oblačiš, mesta na koja ideš… Ako nemaš najbolje društvo, ako ti je društvo destruktivno – pronađi novo. Ako te roditelji sputavaju, pokušavaju da te obeshrabre – preseli se i živi sam. Ako nisi zadovoljan poslom koji radiš – daj otkaz i nađi novi posao.
Ako poželiš da uradiš nešto i setiš se da je to ono što bi stari ti uradio – nemoj to da uradiš. To znači da odreaguješ i postaviš se na određeni način, uradiš ili kažeš nešto, to se odnosi i na tvoj hod, držanje, govor tela… Uvek kada primetiš da se spremaš da uradiš, kažeš ili se osečaš na određeni način koji je karakterisao starog tebe, osobu koja više ne želiš da budeš, ugrizi se za jezik, iskontroliši se i smiri emocije kako ne bi odreagovao impulsivno i vratio se starim običajima.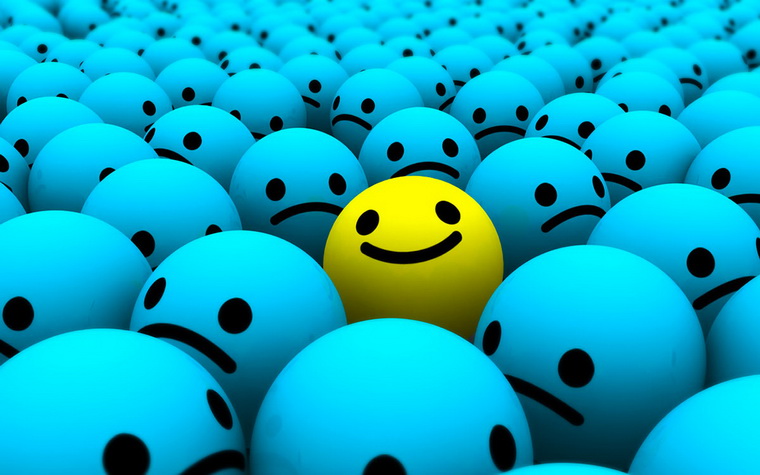 Niko ne kaže da će biti lako da to uradiš, da se odrekneš svega onoga što si bio do sada i napustiš sve ono što ti je poznato i na šta si navikao. Ali da bi napredovao, moraš da izađeš iz svoje zone komfora, iz onoga što ti je poznato, i zakoračiš u nepoznato. Za to je potrebna hrabrost. Ali jednom kada odlučiš da je to ono što želiš i napraviš taj prvi korak, poslušaš svoj glas koji ti kaže da je to ono što je dobro za tebe, skupiš tu inicijalnu hrabrost, posle će ti biti sve lakše jer ćeš shvatiti da to uopšte nije bilo toliko strašno koliko si zamišljao da će biti.
Dakle, ako ti padne na pamet nešto što bi mogao da uradiš, nešto lepo, nešto što bi bilo korisno za tebe, ali onda kreću da ti nailaze misli koje te obeshrabruju, poput "…ali ne bih ja to mogao…", "…kako će da reaguju moji roditelji…", "…mislim da nisam sposoban da to ostvarim…" i sl, u istom trenutku preseci te negativne misli i razmišljaj o tome šta ti je potrebno da bi uspeo i ostvario to što si zamislio. Uvek kada ti naiđe negativna misao, ti je naglo prekini i zameni je pozitivnom i konstruktivnom mišlju.
Ako ti padne na pamet neka velika ideja, koja ti deluje nemoguća, nerealna, neostvariva, umesto da razmišljaš kako ti to ne možeš da uradiš, zamisli da možeš, pretvaraj se da možeš to da uradiš. Zamisli da imaš sva sredstva koja su ti potrebna da bi to ostvario, bilo da se radi o novcu, poznanstvima, uticaju, talentu, mogućnostima, i onda kreni odatle. Uzmi taj veliki, konačni cilj i podeli ga na manje ciljeve. Na primer, ako želiš da postaneš svetski poznati muzičar ili osnuješ sopstveni bend koji će postići svetsku slavu, koji bi bio tvoj prvi korak ka tome? Da li ćeš prvo kupiti gitaru? Da li ćeš čitati biografije već ostvarenih i svetski uspešnih muzičara i videti kako su oni počeli? Da li ćeš početi da razmatraš koga možeš da kontaktiraš da ti pomogne ili da neke smernice? Tvoj um odmah počinje da razmišlja drugačije, počinje da razmišlja o resursima i traži rešenja, umesto da traži razloge zašto to ne možeš.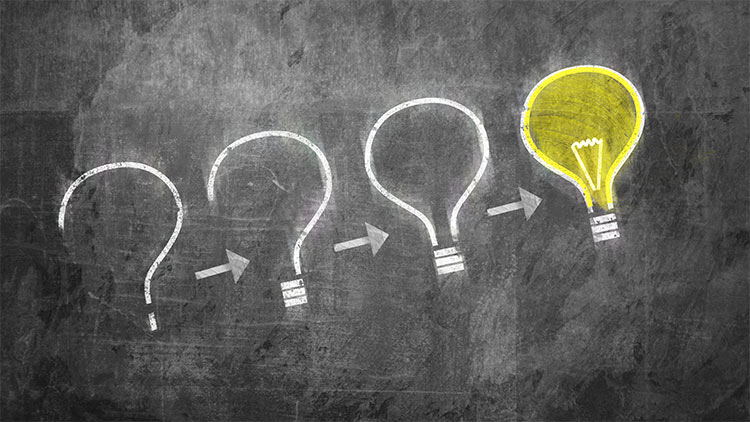 Kada se dovoljan broj puta budeš ponašao na ovaj način ti ćeš da istreniraš svoj um da razmišlja pozitivno i uvek traži rešenja, umesto da traži izgovore i razloge zašto ne možeš da uradiš nešto. I tada ćeš Imati mnogo srećniji i ispunjeniji život, ostvarivaćeš svoje ciljeve i živećeš svoju svrhu.
---
Ukoliko ti se dopao ovaj tekst i želiš da unaprediš sebe kao i svoj uspeh sa devojkama tu smo da ti pomognemo.

Pogledaj naše proizvode:
https://kakosmuvatidevojku.com/proizvodi/
Kao i naše usluge:
http://kakosmuvatidevojku.com/usluge
Ukoliko imaš pitanja možeš nas kontaktirati konktatirati putem kontakt forme, ili na neki od ovih načina:
Facebook stranice:

http://www.facebook.com/ddusz

Instagram profila:

https://www.instagram.com/drustvena_dinamika/

Email-a:

drustvenadinamikausz@gmail.com

Pozivom na broj:

+381 64 430 7653

.
Nadamo se da uskoro sarađujemo, i da ćeš vrlo brzo svoj krevet deliti sa prelepim devojkama 🙂